As in the last update, Cinta and her herd spent much of their time within and close to the secondary forest of our leased concession block (ABT Block 1) in the Bukit Tigapuluh Ecosystem. Thankfully, this is a safe area for the elephant herds.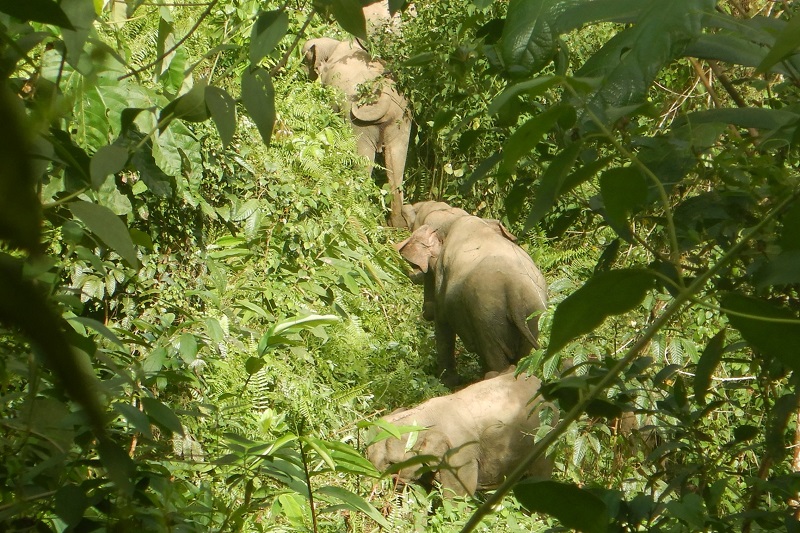 Cinta's herd moving through dense vegetation
Cinta's herd also traveled in the WCA area and along the border of Bukit Tigapuluh National Park. From December 2022 – January 2023, Cinta's herd mostly spent time in the Mendelang, Pekundangan and Manggatal river areas. This resulted in human-elephant conflict incidents, so our Elephant Conservation and Monitoring teams were kept very busy. Thankfully, these elephants moved back to a safer area with low human interaction from February-April.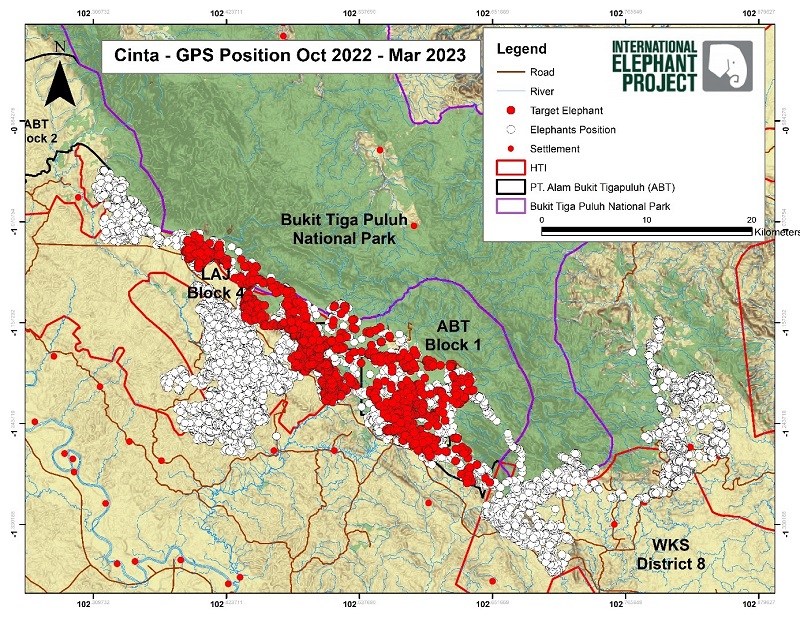 Map showing Cinta's herd movements
During the last six months, Cinta's herd was observed to have over 25 elephants. They were observed dividing into several small groups and occupying small river areas around the Manggatal River on several occasions. The regular separation of Cinta's herd into smaller groups could signal human disturbance in the Manggatal River, which is in the riparian zone of the area and very important elephant habitat.
It can be very difficult to capture good photos of these magnificent animals even though they are so large since they are often hidden in dense vegetation. Thank you to our Cinta adopters for helping to keep her safe and protected in the Bukit Tigapuluh Ecosystem.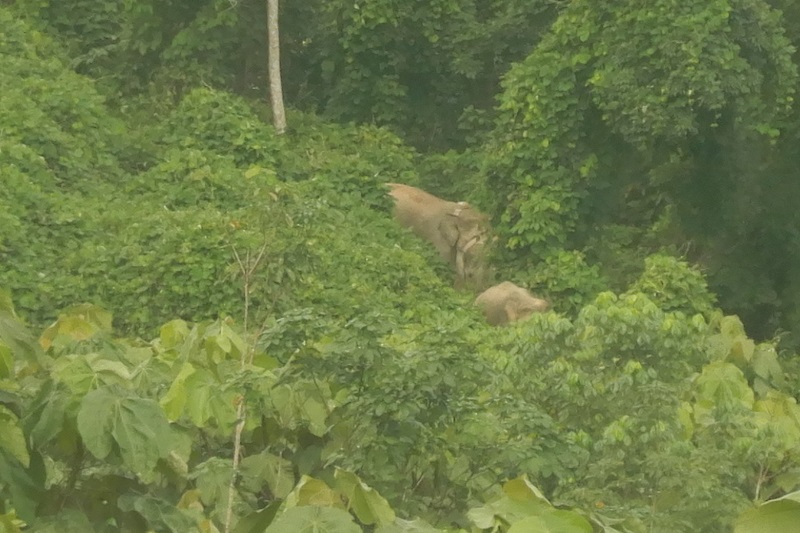 The team captured a glimpse of Cinta and her GPS collar
Thank you to Cinta's adopters for your support in keeping her herd safe.
(Program run by Ministry of Environment and Forestry and Frankfurt Zoological Society)