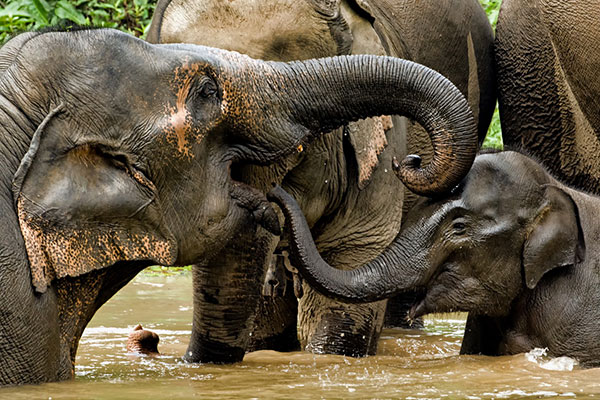 Our partner is striving to give every captive elephant in Laos the chance to live wild and free, and to populate their species, but they urgently need your help!
The International Elephant Project has been supporting the Elephant Conservation Center in Laos for the past year, but with COVID-19 destroying the ethical tourism the center relies on, we are striving to raise more than $30,000 to keep our partner's groundbreaking work sustained for the next year. But we need your help!
The Elephant Conservation Center includes the only elephant hospital in Laos and a large concession of land allowing for natural breeding and socialisation.
The elephants at the center are usually adopted from mahouts who no longer want or need their elephants and can no longer care for them.
Each elephant receives excellent care and veterinary check-ups, including from our own specialist elephant veterinarian, Dr Christopher Stremme.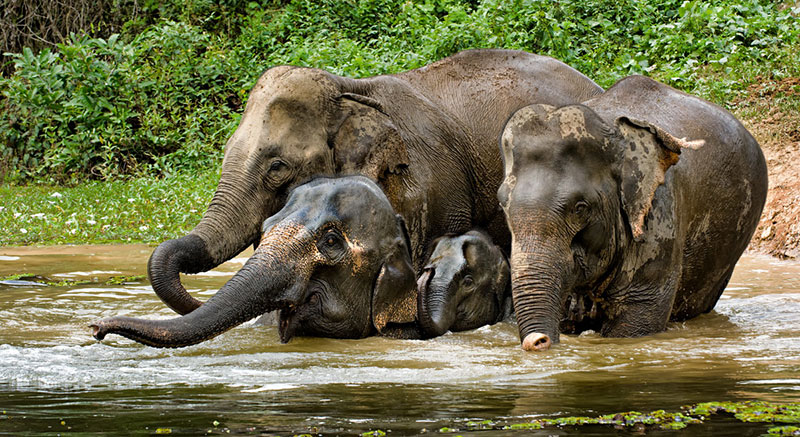 Each elephant is cared for with an express purpose: to support them to form close knit social groups so they can be reintroduced to safe and protected natural forest where they can contribute to increasing the wild population. This is the story of rewilding.
This exciting goal is currently underway. In March 2019, the first herd of five elephants was released into the Nam Pouy National Protected Area. This precious area is already home to 30 to 50 wild elephants, the second largest contiguous population in Laos.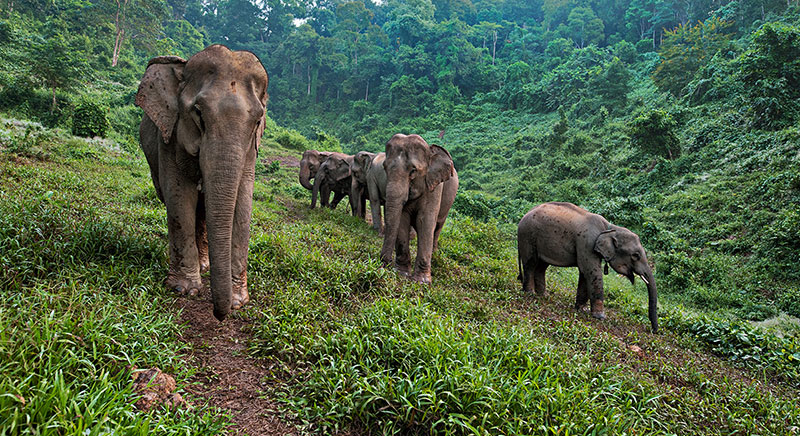 The other main goal of this project is to secure enough natural habitat for wild populations and captive elephants that are suitable for rewilding. The center is striving to achieve this within the Nam Pouy National Protected Area, where the 34 elephants in their care are provided with 6,000 hectares of elephant pasture.
Along with the government, the center is striving to create a strong, constant presence within the 190,000 hectare National Park to swiftly clamp down on illegal hunting, poaching, logging and encroachment.
Thanks to our previous support, a new team of rangers, soldiers and local guides was formed to patrol the area for up to 16 days at a time to protect and safeguard this forest.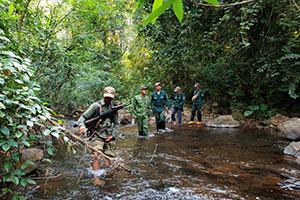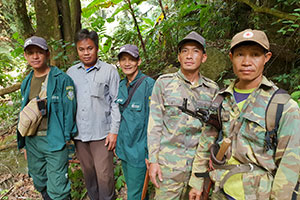 But so much of this critical work relies on funds from ethical ecotourism. The COVID-19 pandemic has dealt a profound blow to the resourcing of this work, putting critically important populations of elephants at risk of poaching and habitat destruction.
We are desperate to make sure these vital patrol teams stay on the ground throughout the next year, protecting elephants and their precious habitat.
If you can spare any amount today please give a donation to our special emergency appeal, and help us protect the precious elephants of Laos. Your donation will be used to resource ranger teams to patrol and safeguard the 190,000 hectare ecosystem, protecting both wild and rewilded Laos elephants.
Thank you!
Donations in the United States are tax deductible.