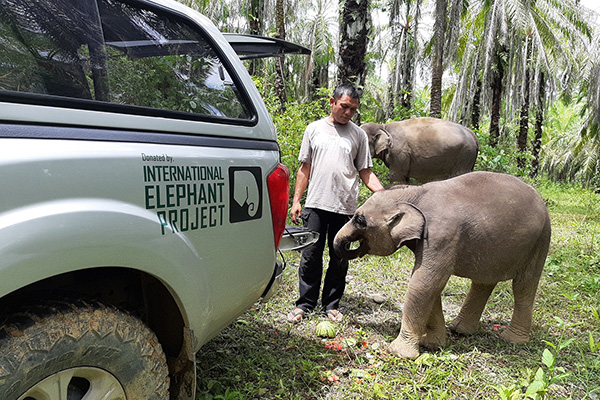 Poaching and snares are leaving Sumatran elephants with horrific injuries. Left untreated, these wounded elephants face infection, pain, starvation, and death. And each life lost pushes these gentle giants ever closer to Extinction.
With a Wildlife Ambulance and veterinarian, sick elephants can receive the urgent medical care they need.
Your gift today will ensure the Wildlife Ambulance is equipped and ready to respond to the next medical emergency.
Donate now to treat an injured elephant.
The Wildlife Ambulance is one of the few teams providing urgent medical aid to wounded wildlife in Sumatra. With a shortfall in funds we urgently need to raise $20,000 by 31 August to keep this team on the ground.
With poaching and snares on the rise, these trained medical professionals are constantly in demand. More species than ever before are in need. When you support this project today you will also help care for other Critically Endangered species, such as Sumatran tigers and sun bears.
Thank you for being part of our team. We couldn't do this life-saving work without you.