Cinta and her herd continued to spend time within the secondary forest of our leased concession block in the Bukit Tigapuluh Ecosystem.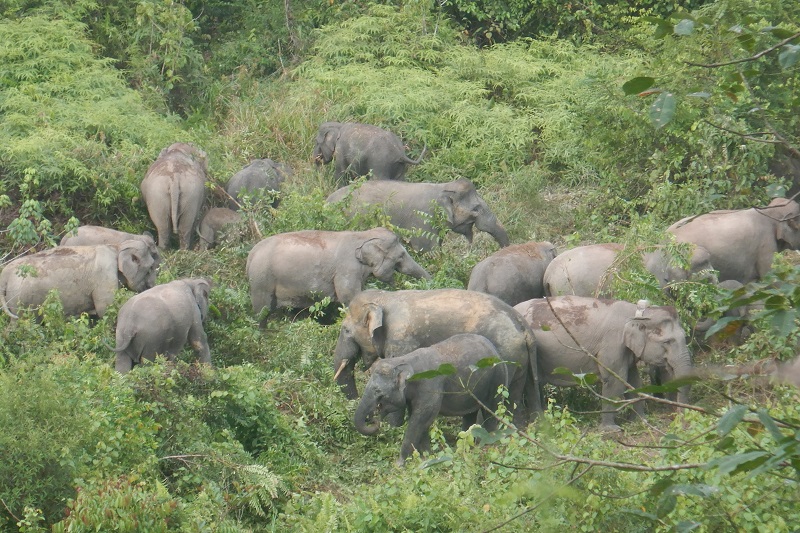 Cinta and Indah herds gathered together in the BTP Ecosystem
During this period Cinta's herd also joined up with Mutiara, Indah and Freda's herds. These large clans then moved into the Wildlife Conservation Area (WCA) and continued to travel where they raided crops in industrial rubber plantations and illegal farms.
After some time, Cinta's herd split completely from the other groups and turned back to travel in an easterly direction. The herd has stayed mostly within the safety of our Ecosystem Restoration Concession over the last four months and there is low human activity in that area. They seem to prefer the safety and quiet of this river area and their home range has decreased significantly while they forage in this area.
Our Elephant Conservation and Monitoring Units continue to closely monitor and protect Cinta's herd. Thank you to our Cinta adopters for helping to keep her safe and protected in the Bukit Tigapuluh Ecosystem.
(Program run by Ministry of Environment and Forestry and Frankfurt Zoological Society)