Dor Khoun Mueang has been observed on his own several times in the forest in the last six months.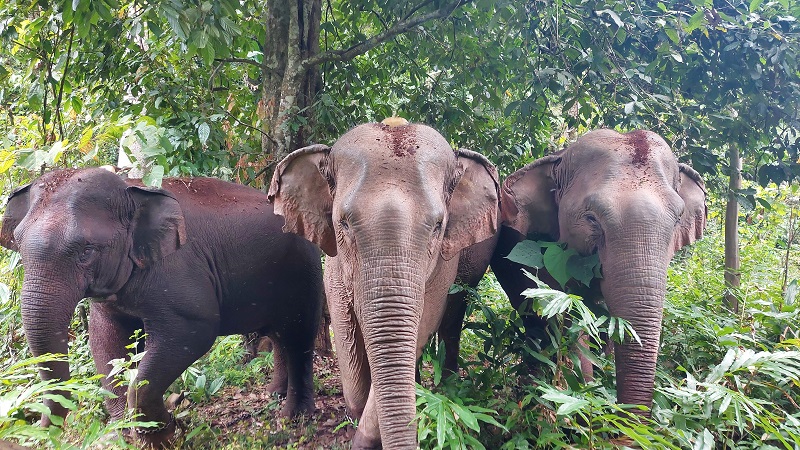 Dor Khoun Meuang (left) with his adopted mum Mae Mah (middle) and May Noy (right)
He has been roaming the forest without his herd; a typical behaviour of wild males his age. The tracking team have been able to follow him now that he has a GPS collar and discovered something fascinating- he has been visiting his biological mother! Dor Khoun Mueang was born in this forest around 10 years ago to a wild father and captive mother. He was separated from his mother as part of an illegal sale to a middle eastern zoo and would not have seen her for roughly seven years.
This year saw huge rainfall in Laos, which motivated many local elephant owners to release their elephants into the forest in a semi-free roaming setting, so they did not have to take care of them during the difficult weather. This meant that the released elephants from the Elephant Conservation Center were not the only elephants roaming free in this area for a while. This may have incentivized curious Dor Khoun Mueang to go looking for new friends. The tracking team found Dor Khoun Mueang with his biological mother on several occasions and they sometimes stayed together for days at a time. Dor Khoun Mueang's mother has also just had a new baby boy, so he got to meet his little brother too!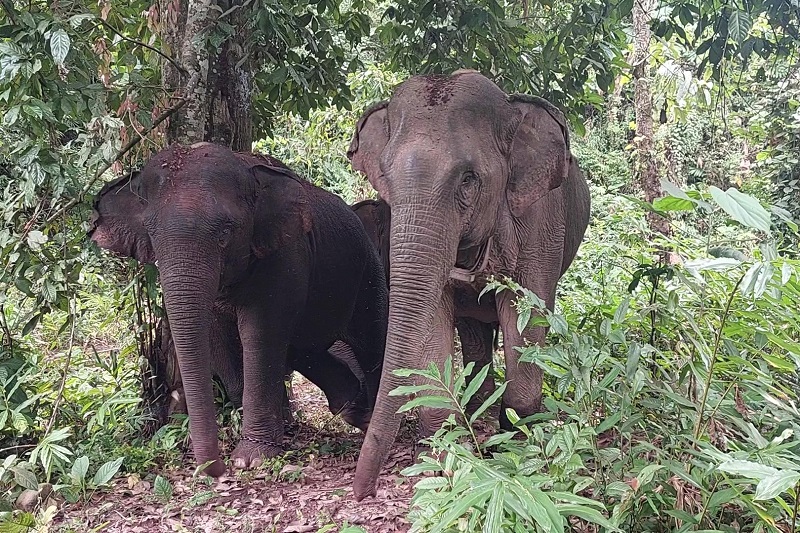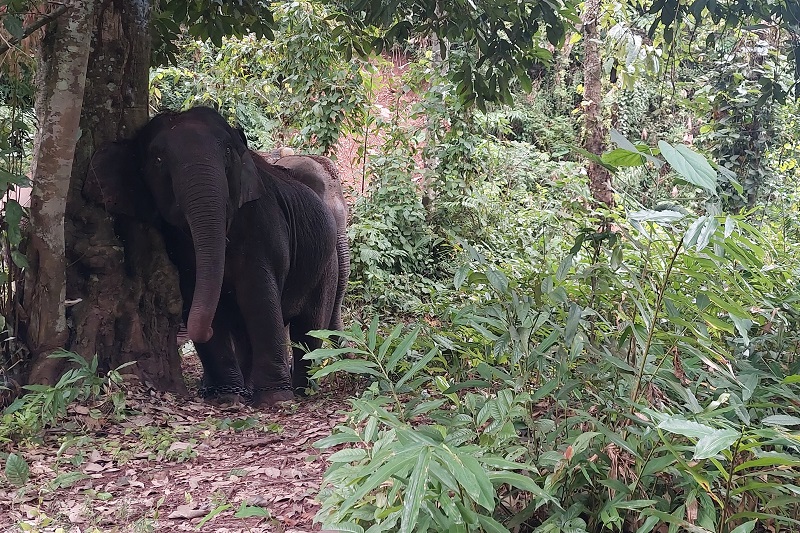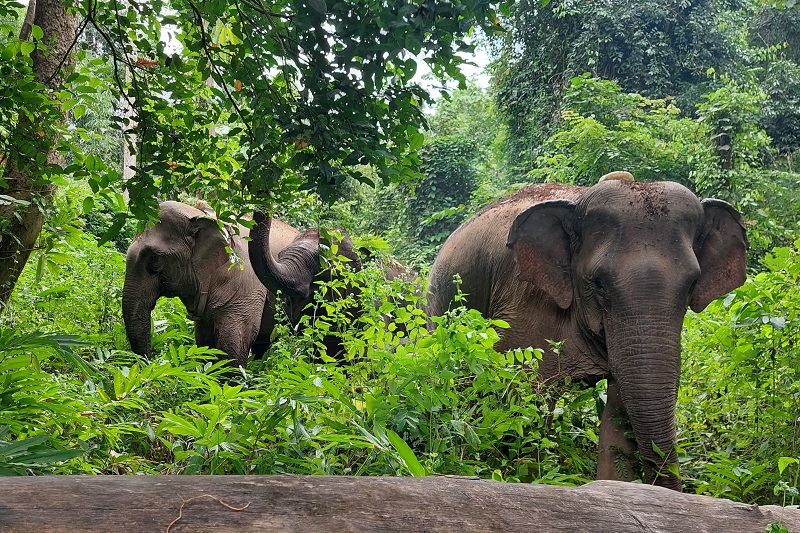 Dor Khoun Meuang with Mae Mah (left), using a tree as a scratching post (middle) and foraging for leaves with his trunk (right)
This sort of behavior is very encouraging for our long-term goal of having Dor Khoun Mueang as a wild male. This roaming behavior will hopefully facilitate him learning the skills he needs to become a successful breeder in the future. This renewed relationship with his mother will be monitored closely.
In this gorgeous video, Dor Khoun Meuang is squeaking, and his Aunties Mae Mah and Mae Noy are close by to check what's going on. Squeaks and chirping sounds are unique to Asian elephants.