Mutiara, which means pearl in the Indonesian language, was collared in February 2019 and is part of Anna's core family group.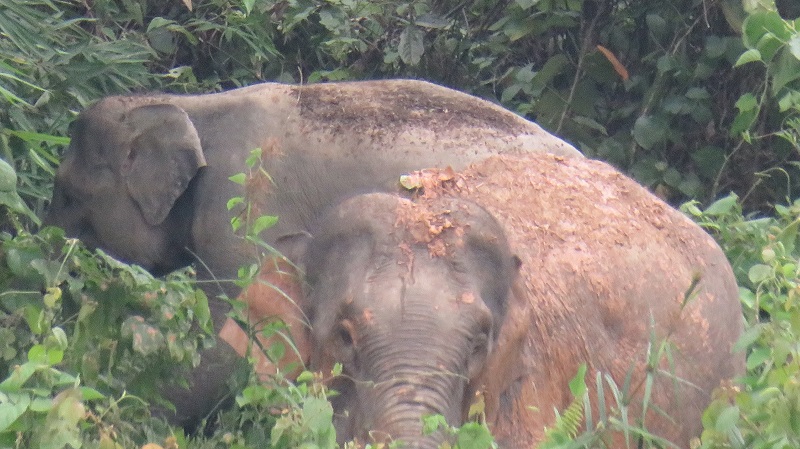 Mutiara foraging in the forest with her herd
Mutiara is part of a herd of up to 30 elephants and shares much of her time and home range with Ginting, Indah, and (to a lesser extent) with Cinta. There are several babies and juveniles of all ages in the herd indicating healthy natural population growth. This video shows Mutiara munching away on leaves in the dense foliage.
Over the last six months, Mutiara's herd has mostly joined with Ginting's herd. This proved to be quite risky as they followed Ginting's herd into areas of high-intensity human activity, including Muara Sekalo Village, Suo-suo Village, and Semambu Village, which are on the south side of the corridor. This led to an increase in conflict in this area.
The IEP funded Elephant Conservation and Monitoring Units (ECMU) worked tirelessly to keep these precious elephants safe. The officer in charge of supervision of human-elephant conflict mitigation actively joined the local community groups to try and encourage the elephants back to the northern part of the WKS corridor road. With multiple herds joining together, it was a real challenge for the ECMU team to face large groups of over 40 elephants to reduce the impact of the conflicts that occurred.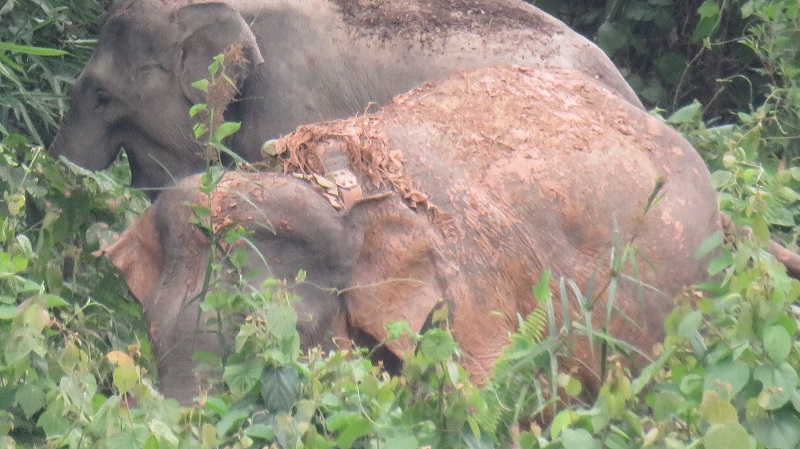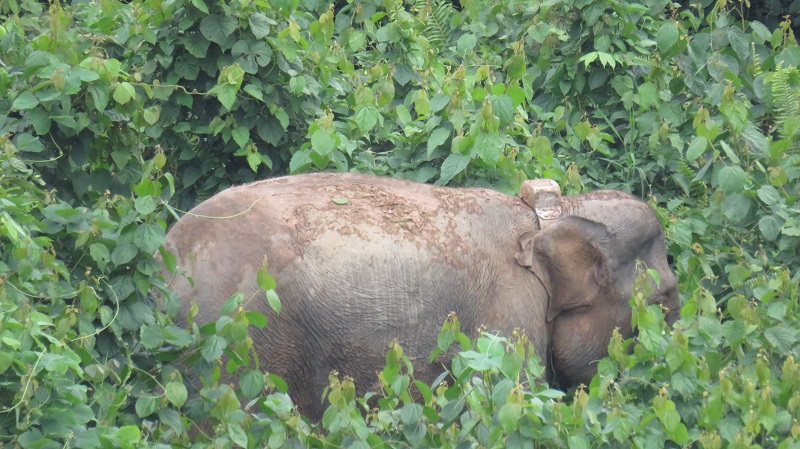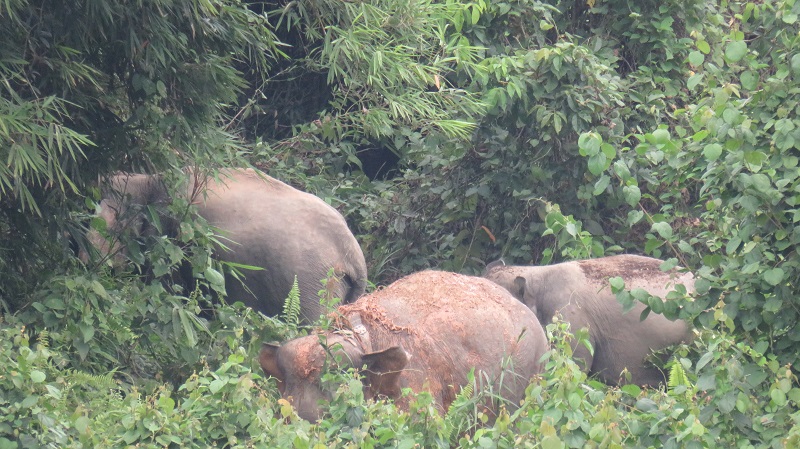 Mutiara with some of her herd members
Thankfully, Mutiara and Anna's herd returned to a safer area in mid-September. During this period, it was calculated that Mutiara's herd had a home range of 231 km2.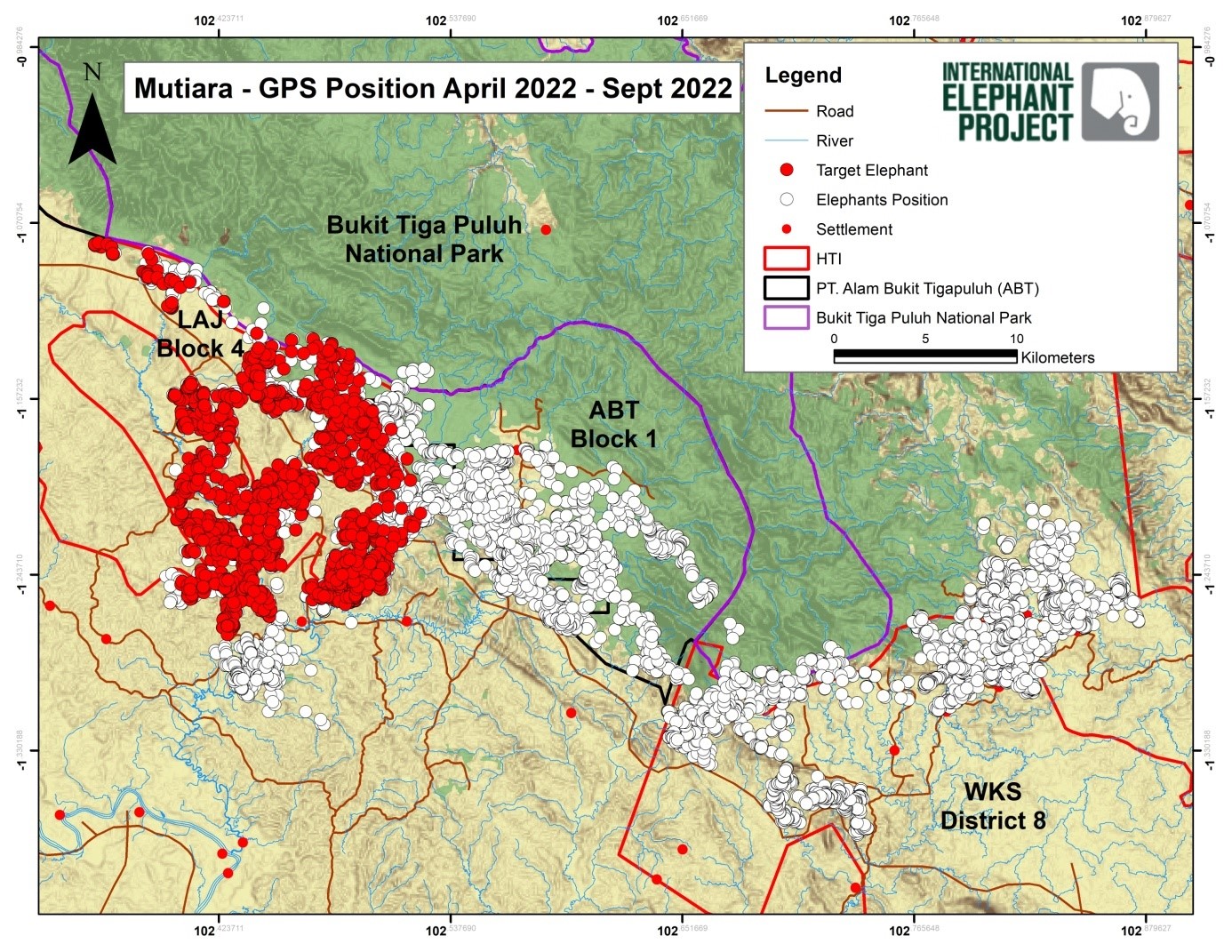 Map showing the location of Mutiara's herd from April-September 2022
Thank you to our Mutiara adopters for helping to keep her safe and protected in the Bukit Tigapuluh Ecosystem.
(Program run by Ministry of Environment and Forestry and Frankfurt Zoological Society).