This year as we celebrate International Women's Day, we want to shine a spotlight on some of the many amazing women who are working to save elephants in Borneo and Sumatra.
Across all the projects we manage and support, women work in every role, at every level of their organisations. They're breaking into traditional male roles, performing at the highest level of their field, and leading and developing new organisations that are changing the face of conservation.
Elephant Conservation and Monitoring Units
In Sumatra's Bukit Tigapuluh Ecosystem, women work in many roles, from camp cook to communications officer, from office administrator to ranger and community outreach worker. Dyana is one of the many women who work with our partner Frankfurt Zoological Society (FZS), which also partners with the Nature Conservation Agency. She is the Assistant Manager of the Elephant Conservation and Monitoring Unit, managing teams of rangers who patrol and monitor Bukit Tigapuluh. She also implements and manages the early warning system for local communities. This allows villagers to be given warning if elephants are approaching their villages or fields.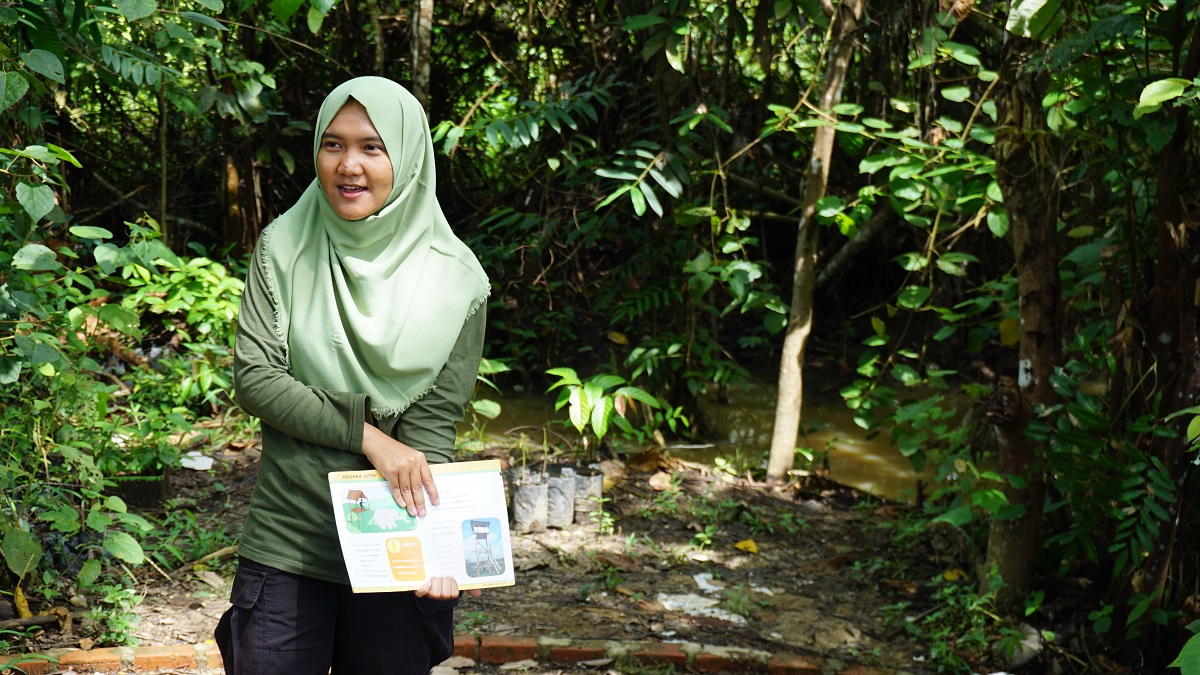 Elephant Locator Project
As part of our 'elephant locator' (ELOC) project, women are working at the forefront of scientific research. Some are students with the universities we've partnered with, while some go on to become research assistants and work with the ELOC project team in the field, recording elephant vocalisations and testing the equipment for use in the wild. Giot and Nabila were initially students with the project, and have recently been hired as research assistants. They take an active role in the project, including installing audio recorders in the forest and testing and analysing the data when it's collected. Their work will potentially change the game for wild elephants, making it easier for our teams to track their locations and predict their movements.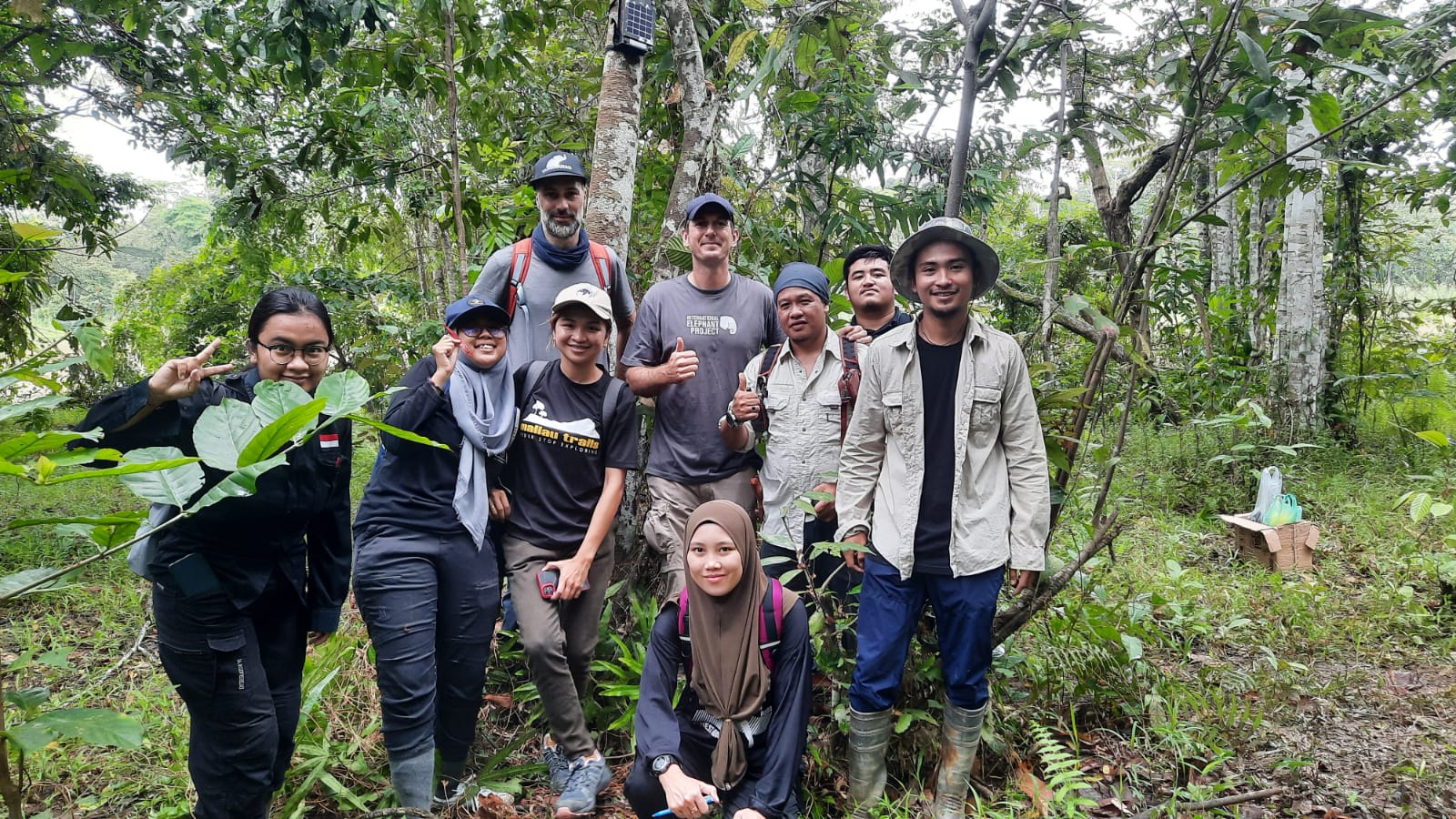 HAkA (Forest Nature and Environment Aceh)
Farwiza Farhan is the Chairperson of our partner HAkA, which was established in 2012. Since Farwiza started with HAkA, they've launched multiple campaigns with grassroots environmental leaders and continued to strengthen their collective voice. Farwiza's work ranges from contributing to the strategic direction of the organisations to managing the day to day campaigns. Last year, TIME Magazine named Farwiza one of the emerging leaders in their TIME100 Next 2022 issue, highlighting the critical role she's playing in conservation in the Leuser Ecosystem.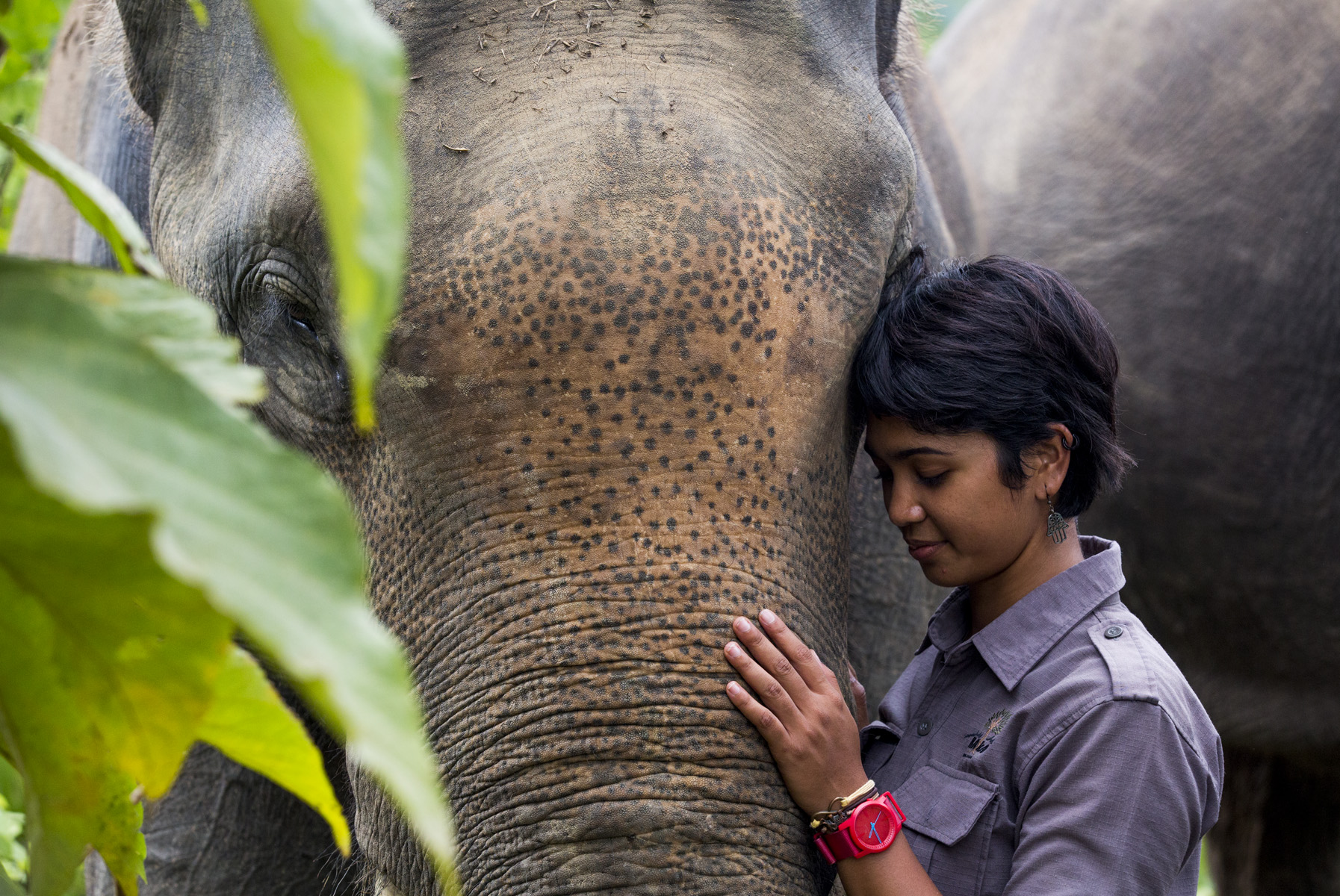 Seratu Aatai
Nurzhafarina (Farina) Othman founded Seratu Aatai in Malaysian Borneo, which means 'solidarity', and was founded with a vision that people and elephants will one day be able to live together in harmony. Farina develops partnerships with different stakeholders, takes part in scientific research (including our ELOC Project), and writes publications for scientific and non-scientific bodies. She also supervises and manages a team of 30 people in the field.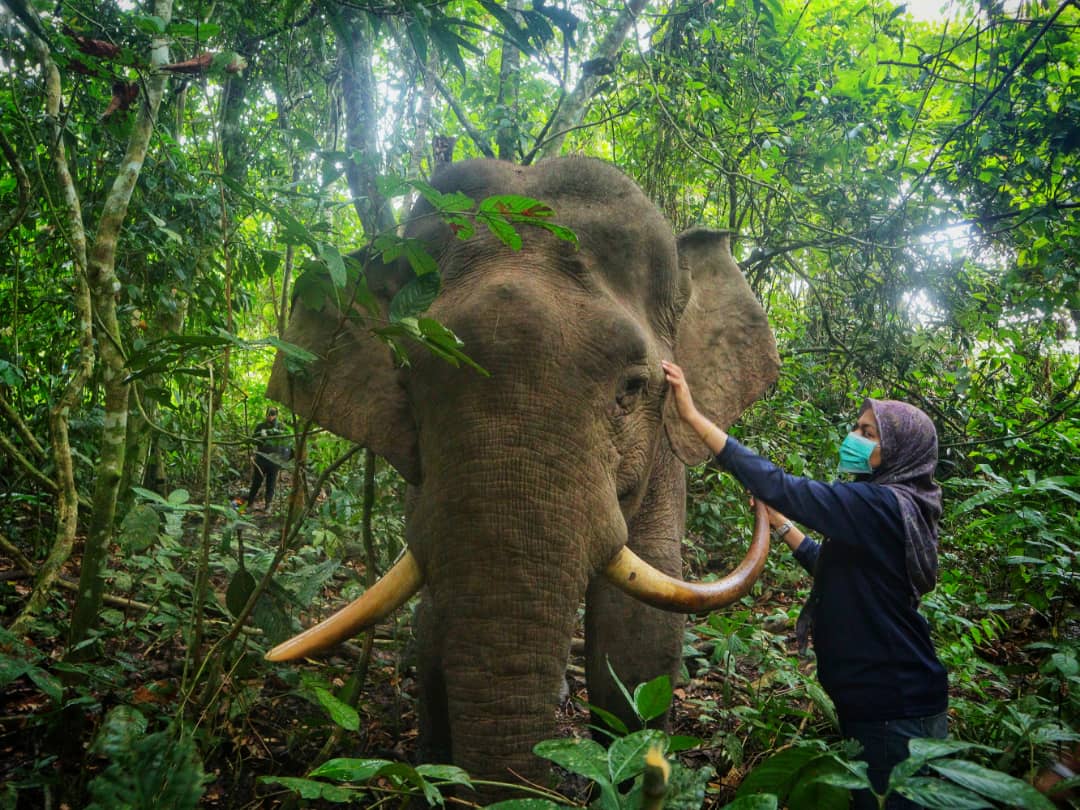 Sumatran Ranger Project
Pera has been a ranger with the Sumatran Ranger Project for a number of years. She plays a central role in patrolling the Gunung Leuser National Park, engaging with communities, and destroying snares in the jungle. Pera is a strong role model for other women and girls in the forest edge communities.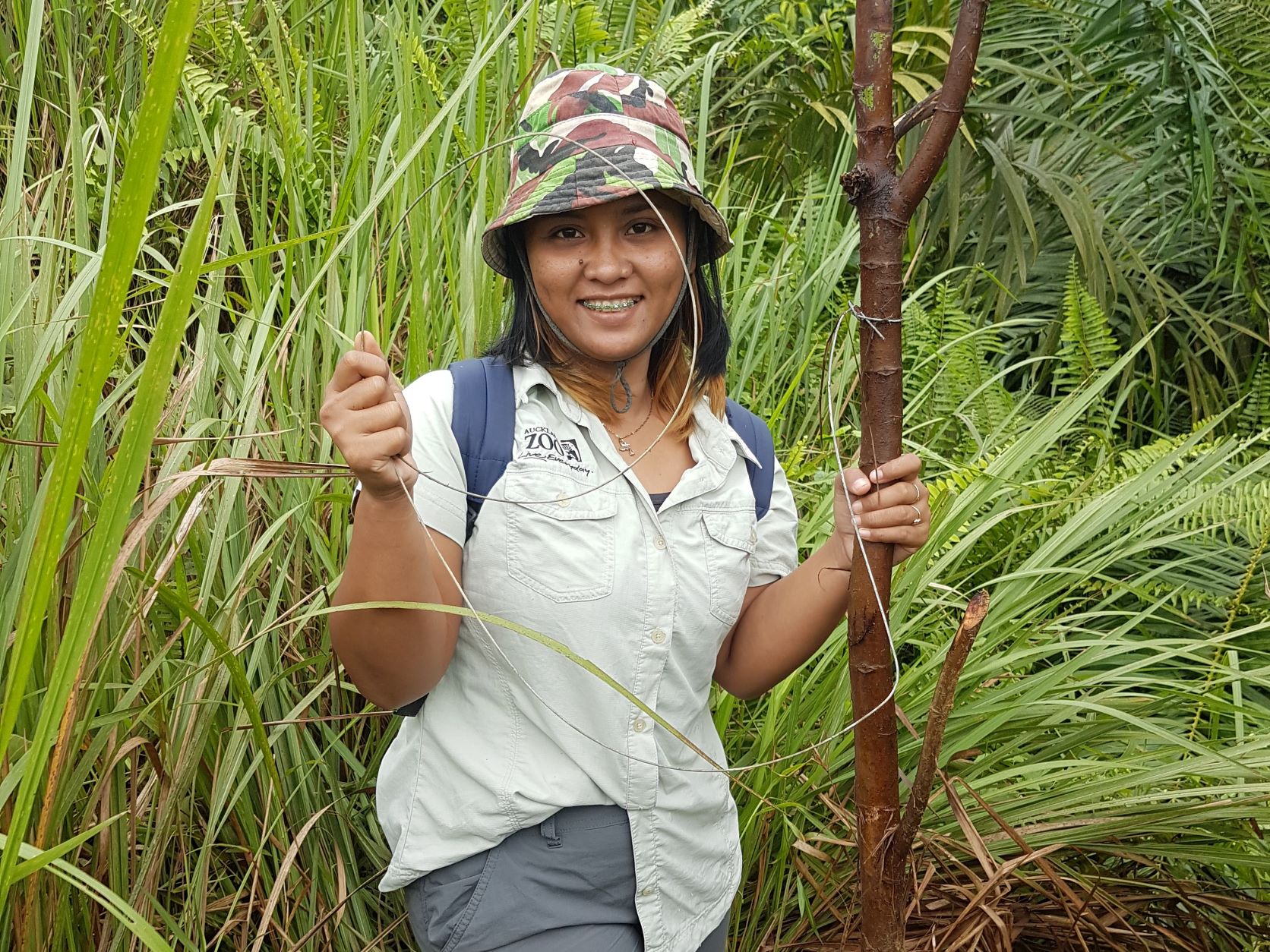 Wildlife Ambulance
The Wildlife Ambulance trains veterinary students at university, many of whom are women. They take part in surgeries, training and elephant health checks. Many go on to become vets in veterinary practices or even work in conservation.